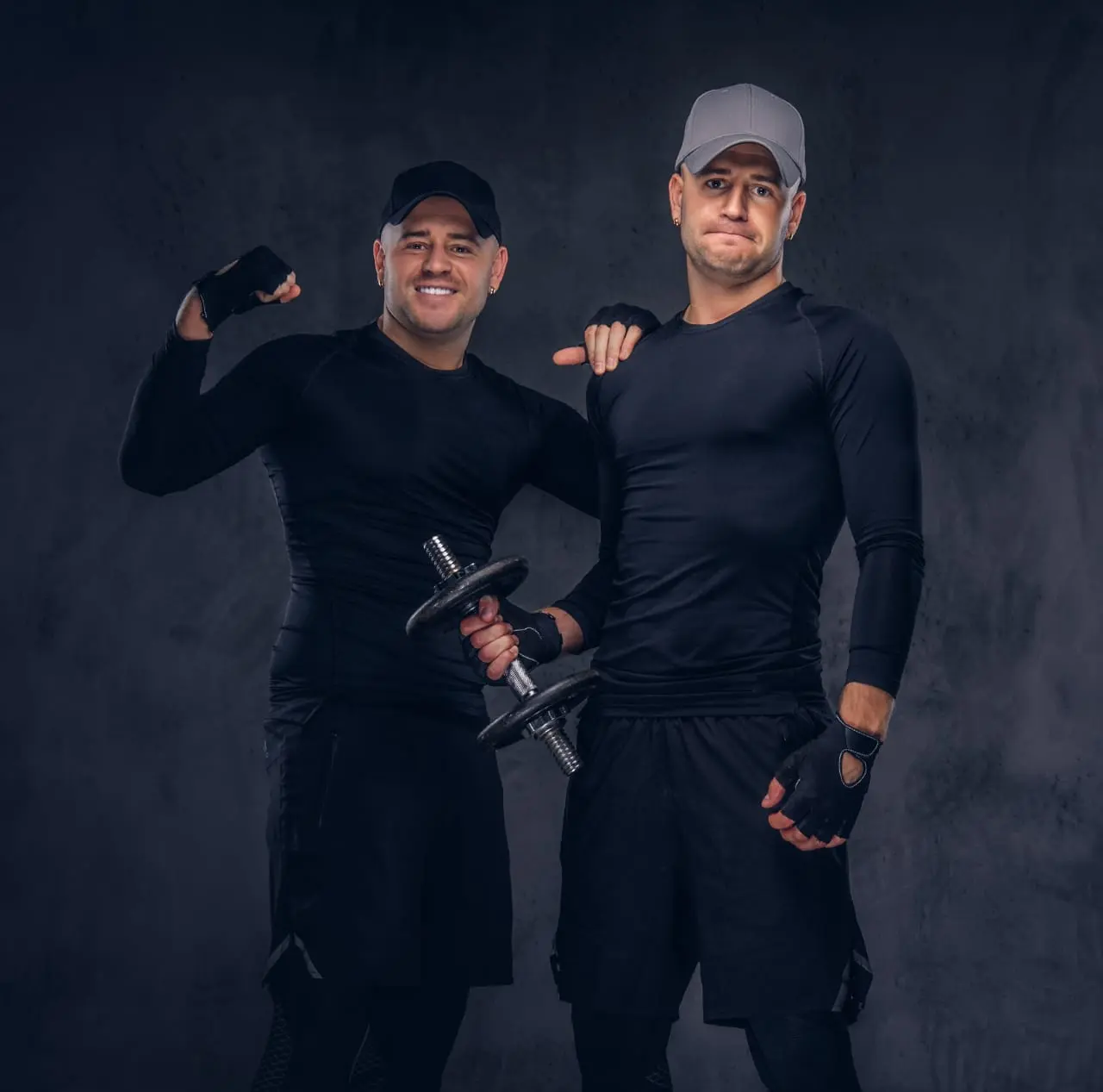 In this article, we will be discussing the different methods for finding a gym buddy and how to make sure that you are getting along well with your chosen fitness partner. 
One of the best ways to find a workout buddy is by searching through people near you, but if this doesn't quite suit your needs, there are other resources available to help you find someone who shares your passions and interests in fitness. 
Keep reading to find out more!
What is a workout buddy?
There are various gyms, including fitness centers, that have classes, equipment, and members of the same mindset. 
A workout buddy is a person who has the same fitness goals as you. A workout partner is someone who is in the same field of fitness, who is probably just as motivated as you are, training hard regularly and seeing results. This person will motivate you to become your best and help push you when you are tired or feel discouraged. 
Do you feel like there isn't anyone else in your life who can relate to you? 
This is when you should go to the gym and find a workout buddy!
You have probably heard of some people who are successful in their chosen field and are highly motivated, always learning and growing. These people may be known as experts and they have a lot of experience at what they do. This is exactly why it's beneficial to work out with someone who has been there, done that!
What are the benefits of having a workout buddy?
You might be thinking, "how can working out together be beneficial if we don't know each other?" 
These benefits can be beneficial in various ways. 
One benefit that comes from working out with a partner is just how much more fun it is, you'll feel that extra push that you need. Another very important benefit is being accountable for your fitness. This means having someone to go to the gym with and check in with regularly, instead of making excuses for why you can't make it.
Other benefits include – 
It releases endorphins that make you feel great and will eventually become an addiction that pushes you to be fit. 
As we have said before, working out is extremely beneficial to your health and your body. 
Working out also gives you a sense of accomplishment when your hard work pays off and you see what the results are! A buddy who has been where you are will help push you further than before.
The only way to truly establish a workout partner is by trusting each other; this means feeling safe around them. You should find a trustworthy workout partner, someone you can talk to when you feel down or unmotivated. 
You must have the same mindset as your partner, as well as have similar fitness goals. Someone who has been in your position is someone who understands what it's like to be on the journey with you and will push you forward with their positive energy.
What Are the Best Places to Find a Gym Buddy?
If you're looking to find a gym buddy who is in the same mindset as you, there are a few places that you should look to try and find your perfect partner. 
These places can be very useful in giving you that extra push and motivation to achieve the results that you've always wanted.
GYM
There are countless gyms to choose from, so it's nearly impossible to list them all. You should visit one that works out with similar enthusiasts like you. 
You could try going to a gym or fitness center in your area and asking around for someone who wants to work out with you. If this doesn't work out, don't be discouraged! 
There are many other places where we can find people who share the same interests.
Social Media
If you've already seen a lot of people in your social media profile and you haven't taken any steps to make friends, this might be the right place for you. 
You should search through people who have similar interests as you and ask them if they would like to meet up at the gym with you. 
Finding a workout buddy can be tough because they have to have the same level of drive as we do; they also have to care about their overall health as much as we do. 
This is where searching for someone on Instagram can help. If you are active on this social media platform, you will know how hard it is to get followers. You have to make sure that your profile is interesting and fun, while also posting motivational pictures and quotes.
Events
If you're looking to find someone with a more personal connection, you should try going to an event that holds a high level of interest for you and your workout buddy. 
Doing this will show them that you pay attention to the same things and want to make the same goals as they do. 
Use FindYourFit App
FindYourFit is an app that helps you find a gym buddy in your locality based on your level of skill, interest and goals. Whether you are looking for a gym buddy, cycling buddy, running buddy or a golf buddy, this app matches you with the perfect partner. 
What do you do if you don't have a gym buddy?
If you are having a hard time finding a workout partner, there are ways to make the process easier. 
Give yourself a reward that actually fires you up
Reward yourself with a special meal, something you like, when you reach your goal or milestone. Be sure to reward yourself for your hard work.
Do something that will help you satisfy your urges
If you don't have a workout buddy, it would be suggested that you make use of something that has been known to help people stay motivated, such as working out in front of the TV while watching TV shows like 'True Blood'.
Try joining up with smaller groups
Smaller groups tend to stick together and give each other support especially when some members have made progress or rewarded themselves with a treat.
Try a different path
Trying the same approach may not always bring you the result you want. To get someone to exercise with you, try and make your workout partner scheme. For example, invite a friend of yours to go hiking instead of going to the gym. This way, if they don't want to work out with you, it won't be as embarrassing for either one of you as saying no to a gym buddy option would be.
Turn your friends into a workout buddy
Don't be shy to ask those around you to exercise with you. You never know what they have in mind, or how they might be completely up for it!
Give yourself time
One thing that helps me a lot is just not putting too much pressure on myself. I give myself about 2 weeks to find a workout partner and if I don't then I start exercising first before trying again. After you've been exercising for a few weeks and it becomes routine, you can try approaching the people around you again.
Don't give up!
Regardless of how many times you may have tried to find a workout partner, don't ever give up on your goals. There is always someone who is looking for the same thing as you and there's always someone who wants to get healthy!
The Bottom Line
 A workout buddy can be vital for your drive, motivation, and success in achieving your goals. Having shared interests will help both of you in the long run. If you are having a hard time finding someone, don't give up! 
With Social Media, it is now easier than ever to find someone who wants to achieve the same results as you. Just make sure that you are working out with someone who has similar interests and goals as you so that your work will be more efficient. 
You don't have to look for a workout partner forever; many people do not find their perfect match on their first try. Give yourself time, maybe 2 weeks, to search for someone who wants the same things as you. If you still haven't found anyone, don't give up! 
Use your friends or family members as workout buddies and make sure you both are staying motivated by rewarding yourselves when it comes to reaching certain benchmarks or milestones in your fitness journey.