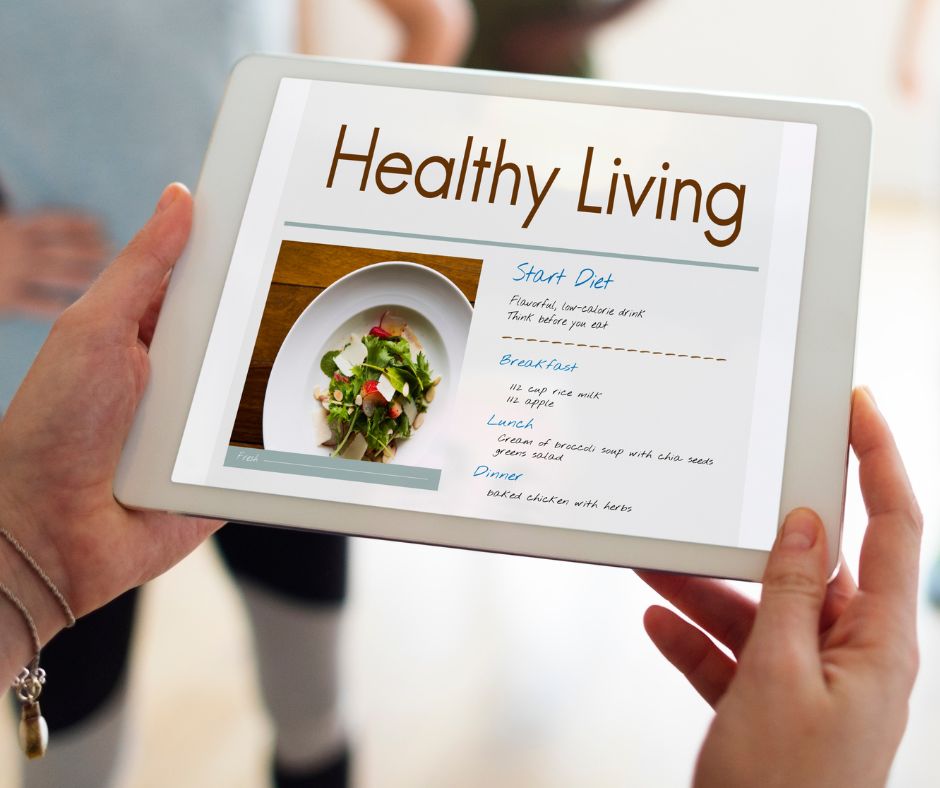 With the development of technology, the profession of online nutrition counseling has experienced a revolution recently. Nutrition advice is now more widely available, practical, and efficient thanks to the growth of internet platforms. People may now more easily contact nutrition specialists online, monitor their progress, and get specialised advice and direction thanks to technology.
This essay will examine the different changes that technology has brought about in the world of nutrition counseling.
Telehealth Platforms
Consumers may now consult nutritionists from the comfort of their homes thanks to telehealth services. By the use of telehealth services, people may schedule virtual appointments, participate in video consultations, and receive specialised guidance and counsel. Because of this, it is now simpler for anyone, particularly those who live in rural or isolated places, to get nutrition guidance. The ability to reach a larger audience through telehealth platforms has also enabled nutrition specialists to change more lives and the planet.
Read Also – Is It Worth Consulting a Dietician?
Mobile Apps
Applications for smartphones have greatly influenced dietary counseling and have integrated themselves into our daily lives. Users may manage their calorie intake, food intake, and get individualised nutrition recommendations using a variety of nutrition applications available on the market. These applications utilise algorithms to assess user meal selections and suggest more suitable options. Moreover, they offer a place where individuals may monitor their advancement, establish objectives, and get professional nutritional advice.
Wearables
Fitness trackers and smartwatches, for example, have made an influence in the field of dietary advising. Individuals can use these gadgets to track their physical activity, monitor their heart rate, and assess the quality of their sleep. They also let people to track their food intake and obtain comments from nutrition experts. Wearables enable individuals to measure their progress and receive individualised advice on how to enhance their general health and well-being, allowing for a more holistic approach to nutrition counseling.
Online Communities
The panorama of nutrition counseling now includes online communities as a crucial component. These communities offer a venue for people to get in touch with others who have similar health and wellness objectives. They provide people the chance to interact with their peers and gain support from them. Internet groups are especially beneficial for those who might feel alone or unsupported in their quest of a better way of life. They offer a feeling of community and belonging, which may be a strong incentive in reaching one's health and wellness objectives.
Read Also – What Is The Role Of A Dietician In A Hospital?
Artificial Intelligence
Experts in nutrition are now able to evaluate vast quantities of data and offer individualized advice and direction thanks to artificial intelligence (AI).
AI algorithms may examine a person's dietary habits, exercise habits, and other health-related information to make suggestions on how to enhance their general health and well-being. Moreover, AI enables nutrition specialists to track the development of their customers and modify their advice as necessary.
Conclusion 
In conclusion, technology has improved the accessibility, practicality, and efficacy of the nutrition counseling profession. Artificial intelligence, wearables, online communities, mobile applications, and telehealth platforms have all significantly contributed to the field's transformation. We may anticipate even more technological advancements in the area of nutrition counseling as time goes on, giving people more chances to reach their wellbeing and health objectives.