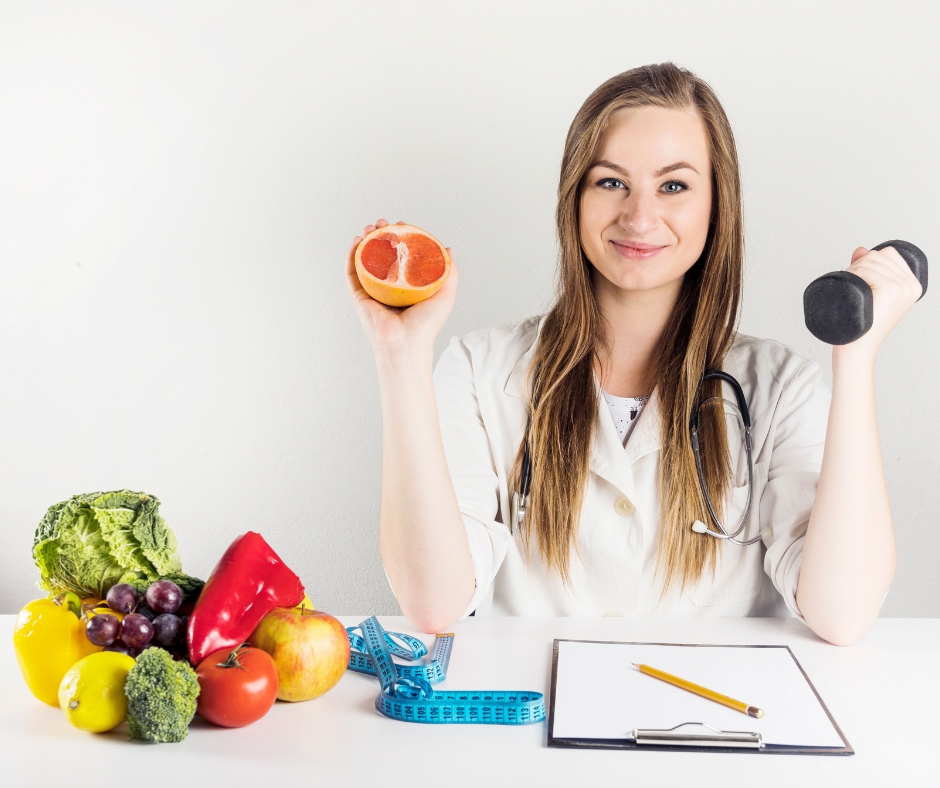 Many people wish to lose weight. Nonetheless, it may be difficult to achieve without adequate counsel and support. 
In this case, a dietitian can aid in weight loss. 
A dietitian is a nutrition and dietetics-focused health practitioner. They provide specialist nutrition advice, develop customized meal plans, and help you attain your weight loss goals in a healthy and sustainable manner.
Let's take a look at how a nutritionist may help you lose weight and live a healthier lifestyle in this blog post.
Accessing your current Nutrition Requirements
A dietitian will assess your current dietary requirements before designing a weight loss strategy.
Assessing your current eating habits, nutritional preferences, medical history, and lifestyle variables are all part of this. A dietitian can design a personalized weight loss approach based on all of these factors.
Create a Customized Diet Plan
Based on the results of your nutrition examination and your requirements and preferences, an online female dietitian in India will create a customized meal plan for you. 
This meal plan may help you lose weight because it is designed to be both nutritious and long-lasting. It will make recommendations for the optimum nutritional choices, serving sizes, and meal frequency.
When you consult a dietician, he or she will also consider your nutritional needs and food allergies. 
For instance, a dietician would ensure that your meal plan has enough protein from plant-based sources if you are a vegetarian.
Read Also – What is the difference between a dietitian and a nutritionist?
Goal Setting
Setting attainable objectives is a necessary component of any weight loss plan. 
By collaborating with a nutritionist to create goals that are both doable and acceptable, you can keep motivated throughout your weight loss journey. 
Choosing a weight target, creating an activity schedule, or developing a dietary strategy that fits your lifestyle are a few examples of how to do this.
Accountability
Another essential element of a successful weight reduction regimen is accountability. By offering constant support and inspiration throughout your weight reduction journey, a dietician can help you maintain accountability. Also, they may offer you comments on your development and assist you in tracking your progress.
Monitor Progress and Make Changes Accordingly
A nutritionist will keep track of your development throughout your weight reduction process and change your food plan as appropriate. 
Monitoring your weight, body composition, and other health indicators falls under this category. In order to keep you on track, they will also give you regular support and inspiration.
Finding the Best Dietitian for Weight Loss
When considering a dietician to assist you in losing weight, it's necessary to choose one that is qualified and experienced. Locate a registered dietitian who has a degree in nutrition and dietetics, is licensed to practice in your state, and is also registered.
You may also search for a registered dietitian or certified nutritionist who has completed extra coursework and qualifications in dietetics and nutrition.
Via the Indian Dietetic Association, you may locate a licensed dietitian in India (IDA). In India, dietitians and nutritionists are represented by the IDA, a professional association. Online dietitians that may offer help and consultations virtually are also available.
Conclusion
In conclusion, a dietician may be a useful resource for anybody trying to get in shape and lead a better lifestyle. They may help you set attainable objectives, create personalized food plans, and offer individualized nutrition recommendations. 
Throughout your weight reduction journey, they may also offer continuing support and accountability. Be careful to select a trained and experienced nutritionist while searching for assistance with weight reduction. You may reach your weight loss objectives in a healthy and long-lasting way with the assistance of a nutritionist.