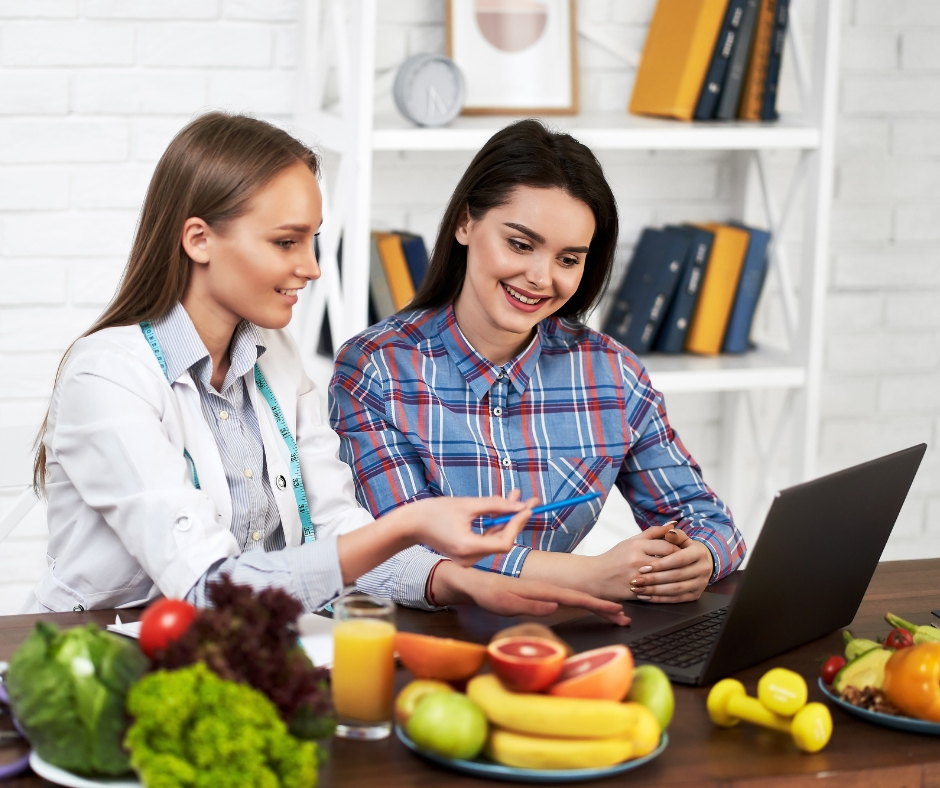 When it comes to food and nutrition, the terms "nutritionist" and "dietitian" are frequently used interchangeably.
Nonetheless, the two vocations are very different. 
Despite the fact that they are both dietitians, the two specialists have very different backgrounds, schooling, and specialty. In this article, we'll look at the differences between a dietitian and a nutritionist, as well as their respective training, certifications, and practice areas in India.
What is a Dietitian?
A dietitian is a healthcare professional who has received training in offering recommendations and direction on appropriate eating practices to support overall health and wellbeing. Dietitians create individualized meal plans for people and assist them in managing their unique health issues using their understanding of food and nutrition. To assist individuals in making wise decisions about their diet and nutrition, they practice in a wide range of settings, including hospitals, clinics, schools, and private practice.
Read Also – 10 Practical Reasons Why You Should Call A Dietician Now
Degrees and Credentials Required for a Dietitian in India
In India, a dietitian must hold a Bachelor's or Master's degree in nutrition and dietetics from an accredited university or college. Also, before consulting a dietician, they must successfully pass the national Dietitian Registration Examination (DRE), which is administered by the Indian Dietetic Association, and complete a six-month minimum supervised internship programme (IDA). They can begin practising as licenced dietitians after passing the exam.
Read Also – What Is The Role Of A Dietician In A Hospital?
Conditions that Dietitians Treat
Dietitians work with people who suffer from a range of illnesses, including diabetes, heart disease, cancer, and gastrointestinal diseases. According to the individual demands and health objectives of each patient, they create meal programmes and track their development over time. Also, they offer suggestions on how to choose nutritious foods and address any potential nutrient deficiencies.
Read Also – Benefits of Strength Training for Women
What is a Nutritionist?
A healthcare professional who focuses on the study of food and nutrition is known as a nutritionist. Nutritionists might not have the same official education and training as dietitians, though. They often operate in private practise and provide recommendations and direction on weight control, wholesome eating habits, and general wellness.
Degrees and Credentials Required for a Nutritionist in India
There are no particular educational or training prerequisites in India for becoming a nutritionist. The majority of nutritionists do, however, have a Bachelor's or Master's degree in food science, nutrition, or a closely related discipline. Individuals may additionally hold additional qualifications from reputable institutions like the Institute for Integrative Nutrition or the International Society of Sports Nutrition (ISSN) (IIN).
Conditions that Nutritionists Treat
Nutritionists assist people who want to enhance their general health and wellbeing. They might offer suggestions for maintaining a healthy weight, eating well, and avoiding chronic illnesses. One area of expertise for certain nutritionists is sports nutrition, and they collaborate with athletes to create meal regimens that improve their performance and recuperation.
Conclusion
In conclusion, a dietitian and a nutritionist are primarily distinguished by their educational backgrounds and professional certifications. To be able to practise as a dietitian, one must have a formal education in nutrition and dietetics, complete a supervised internship programme, and pass a national registration exam. Nutritionists, on the other hand, might not have the same amount of formal education and training, although they might have degrees and certifications in nutrition and related subjects. While making decisions about your food and nutrition, it is crucial to seek the counsel of a knowledgeable professional. 
As the ultimate goals of both specialists are to promote healthy eating habits and general wellness, doing so is important. Consider conducting an internet search or getting referrals from your healthcare practitioner, friends, or relatives if you're looking for a certified dietitian or nutritionist in India.